Andrew Palmer Biography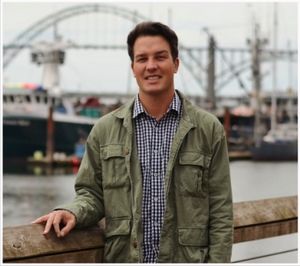 Andrew Palmer
| | |
| --- | --- |
| Born | |
| Birthplace | Newport, Oregon |
| Style | Photo-realism/impressionism |
| Known For | Seascapes |
Andrew Palmer was born and raised in Newport Oregon—a coastal town located on the Yaquina Bay—known for its scenic Pacific Northwest beaches, Dungeness crab and surfing.
He eventually moved to California where he studied architecture and worked as a retail banker. He also produced several works of the famous beaches along the California coast.
After living in California for 10 years, Andrew and his wife decided to move to Oahu, Hawaii were they still live today.
Andrew Palmer paints using acrylics, oil and watercolors and describes his style as "photo-realism with aspects of impressionism". His seascapes are motivated by his life-long love for the ocean, surf, sun and beach; often involving a surfer theme.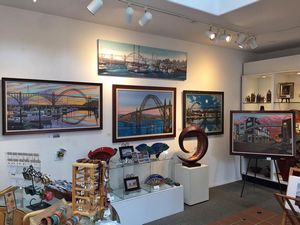 Andrew Palmer Collection
Roger Yost Bay Street Gallery
Recently Andrew was drawn back to his hometown of Newport to paint the famous Yaquina Bridge—twice. The first painting was sold before it was finished. The second painting was purchased by Roger Yost and proudly hangs in his Bay Street Gallery which is located almost underneath the Yaquina bridge on the northern side of the bay.