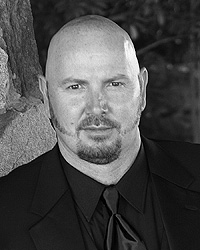 Pixar Artist Mike Kungl
After completing his education in fine art and graphic design, Mike Kungl went on to achieve a successful career in advertising. He spent nearly two decades creating logos, package design and illustrations for such companies as Panasonic, Johnson & Johnson, Toshiba and Nissan before focusing on fine art full time.
Drawing inspiration from European graphic painter A. M. Cassandre and American industrial designers Loewy and Dreyfuss, Kungl was influenced their dramatic take on the Art Deco and Streamline styles.
Kungl's own spin on the deco/streamline movement evolved quickly, and his influence soon went beyond Southern California . Indeed, the colorful Kungl was selected to create the official artwork for Miami Beach's 25th annual Art Deco Weekend. The Miami honor was just one of many in a succession of developments that highlight Kungl's growing reputation as a collectible artist.
In 2006, Kungl was invited to be an official artist of the Disney Fine Art program and has built a loyal following of fans who love his fresh take—which he calls 21st century deco--on Disney characters and films. The Roger Yost Gallery is proud to feature his hand-embellished "Beyond Infinity" giclee in our new Pixar Collection.
Today, his art can be frequently seen on such television shows as Ashton Kutcher's Beauty and the Geek series, CSI, Gilmore Girl's and CBS' Big Bang Theory