Artist Gerhard Nesvadba Biography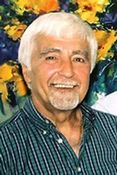 Artist Gerhard Nesvadba
| | |
| --- | --- |
| Born | 1941 |
| Birthplace | Germany |
| Home | Germany |
| Style | Impressionist |
Gerhard Nesvadba, born in Ober-Ramstadt, Germany in 1941, is best known for his innate command of the foundations of composition, color and light that result in extraordinary landscapes.
After completing his formal art education, Nesvadba moved to Vienna, settled down as a self-employed independent painter and illustrator in 1962.
In 1968 Gerhard exposed his blossoming talent in a group exhibition in Stockholm. He would engage in additional group exhibitions before conducting his first one-man show in Copenhagen's Marble Hall of the Abbey in 1971.
After the show he received a scholarship from Austria's Ministry for the Arts and an offer to become a teaching professor of the Arts at the Ministry, which Nesvadba chose to do for several years.
In the late 1970s, with four growing children, Gerhard decided to devote more time to raising his family and devote his professional life exclusively to painting. (One son, Christian, would go on to become a gifted still-life artist, before his untimely death in 2009.)
Nesvadba belongs to a small cadre of genuinely skilled European artists whose rural landscapes and cottage scenes are effused with tranquil sunlight and inviting pathways. His love for the work is evident in every piece.
Gerhard's art appears exclusively in the Northwest at the Roger Yost Gallery.