Fabian Perez Biography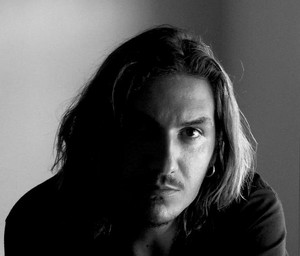 Artist Fabian Perez
| | |
| --- | --- |
| Born | 1967 |
| Birthplace | Buenos Aires, Argentina |
| Home | Los Angeles |
| Style | Impressionist |
When the first pieces of our Fabian Perez art arrived at the Gallery, Roger Yost knew he had a winner on his hands.
Rebecca Maitland, the gallery managing director, wanted to create a special 'Fabian Gallery' with black walls to accentuate and acknowledge his special talents.
Another employee said: "I have a new favorite artist."
Perez brings a special story-telling quality to his images that not all artists can do. He prefers acrylics, but still dabbles in oils.
His "For a Better Life" series of toasting wine glasses is an instant celebration of success; of someone's or some group's shared accomplishment.
What the Argentine communicates in his "Untitled II" has people wondering: What is this lonely man thinking? What sets him apart from the crowd? And who was the first to turn their back?
After a life of living and working in Italy (7 years) and Japan (1 year), Artist Perez has matured into an emotional storyteller. What else can one expect from the son of a father who owned three brothels?
He is inspired by music, dance, wine, courtesans and women of the night, and his extraordinary style defies categorical definition.
He's an 'Expressionist,' another of our staff opined.
And maybe we should leave it at that.